Upcoming Events
Each of Omnilore's extracurricular events occurs 3 to 12 times yearly. The next dates and description for the grayed-out events will be posted as soon as the next offering is scheduled, but you can click on them to read generic descriptions now.
Best Sellers SIG | Computer Talk | Coordinator Training | Equipment Training | Hiking/Walking Group | Newsletter Deadline | Presentations Workshop | Prospective Member Orientation | Quarterly Forum

Members Only–also see Yearly Calendar for future dates for trimesters, Forums, Board meetings, newsletter submissions, and holidays.

The following are arranged chronologically. If you have an upcoming Omnilore event that you think might be appropriately listed here, contact the Omnilore Webmasters (Webmaster@Omnilore.org).
---

Website Working Group Workshop

Thursday, May 23, 2013, 10am - Noon, Room 7:


Free Basic Webpage Development — Seamonkey Tutorial

Presented by Hal Hart (Omnilore Co-Webmaster)

Are you comfortable with Word or PowerPoint basics but
feel authoring webpages is beyond your ability?
THINK AGAIN!
This workshop will demonstrate and provide practice performing simple webpage authoring and editing using a free application suite
(SeaMonkey)
that works the same on Macs or PCs. Seamonkey is a high-level tool, allowing you to create and edit webpages in the same natural view as browser users see them. Seamonkey provides operations virtually identical to Word text editing/formatting and table features —
as an alternative to directly editing the HTML which is the "low level" under-the-hood view behind every webpage
. Even without much Word experience, those with programming or similar problem-solving backgrounds may discover they have the potential to easily pick up web development skills.
Furthermore, this workshop is being offered for possible recruitment of a couple more people to join Omnilore's Website Working Group (WWG) and participate on the team that keeps the website current. You need make no WWG commitment to participate in this workshop — but even with no prior webpage development experience, easy-to-learn Seamonkey training could become the door-opener for you to feel comfortable with simple webpage editing and gain the practice, experience, and confidence to take on responsibility for certain of our routine website maintenance tasks.
Also, if you have experience with a different web development tool, you are encouraged to attend and learn more about your potential involvement with the WWG using that technology.
(Each of our webpages can be maintained using any of a variety of web-development tools.)
Bring your laptop if you have one; otherwise there are four Omnilore laptops available for workshop participants to use. The tutorial includes downloading Seamonkey to laptops, and in the 2nd hour a simple-but-realistic webpage editing assignment – updating one of our webpages with the type of updated information that becomes available every month or two – will be assigned to perform under Hal's mentoring.
For a preview of this tutorial,
(including a link to the SeaMonkey info/download site),
CLICK HERE
to view the 2-up PDF version of the charts from the Seamonkey Computer Talk presented in January, 2010.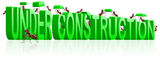 Item posted by hh: 05.12.2013


---

Computer Talks

Thursday, May 23, 2013, Noon-1pm, Room 7:


PowerPoint for Macintosh Idiosyncrasies

Presented by Hal Hart
Some Omniloreans have had trouble adapting to PowerPoint 2011 (part of Office for Mac 2011) after using PowerPoint 2008 and earlier versions. Worse yet, features that worked identically across the Mac and Windows computer platforms in previous versions of PowerPoint do not seem quite the same in the latest PowerPoint versions — causing problems for those who develop presentations at home on a Mac and bring their PowerPoint file to the Franklin Center to run on one of Omnilore's Windows laptops
(aka PCs).
In this Computer Talk we will demonstrate in PowerPoint for Mac some of the same
intermediate
PowerPoint for Windows features taught by Bob Bragonier in the March and April Computer Talks — such as inserting pictures, videos, and music; animating photos and bullets and arrows
(so they appear individually, or move around on the slide, or change size or color);
and packaging your PowerPoint presentation to play on a computer without your music and video files loaded, or even without PowerPoint installed. One of the Mac-vs-Windows differences we will explore is the video formats needed by PowerPoint for Mac, and we'll demonstrate browser utilities for capturing YouTube and other videos in the proper formats.
Also, we will fire up both PowerPoint 2008 and PowerPoint 2011 so members can learn how to use these features in whichever version they have installed and can see what changed
Bring your laptop and follow along with Hal. Also, don't forget to bring the questions and concerns that you have experienced during your own PowerPoint for Macintosh adventures!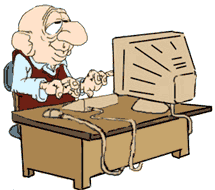 Item posted by hh: 04.25.2013

---
Best Sellers Special Interest Group (Omnilore book club)

June 10 (Monday), 2013: 11:00 am - 12:30 pm, Room 8
Cutting for Stone by Abraham Verghese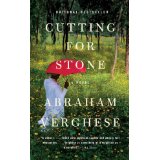 Cutting for Stone
by
Abraham Verghese
is a riveting family saga of Africa and America, doctors and patients, exile and home. At the heart of the story are twin brothers born of a secret union between an Indian nun and a British surgeon. Orphaned by their mother's death and their father's disappearance, bound together by a preternatural connection and a shared fascination with medicine, the twins come of age as Ethiopia hovers on the brink of revolution.
Join the Omnilore
Best Sellers Book Discussion SIG
on
Monday, June 10, at 11 a.m. to 12:30 p.m. in Room 8
of the Franklin Center to discuss
Cutting for Stone
. This SIG is open to all Omniloreans who are interested in reading and discussing current best sellers, both fiction and non-fiction. Everyone is welcome to attend whether you've finished the book, are in the process of reading it, or are just curious about the topic.
As with any Special Interest Group, there is no need to enroll, no need to do a presentation…just be there on the day and time with enthusiasm, prepared to participate.
Visit our Interest Groups webpage to read about the purpose and operation of the Best Sellers SIG, and the book chosen for upcoming months. For suggestions or more information about the Best Sellers SIG, email Best-Sellers@Omnilore.org.

---
Omnilore News Article Submission Deadline
June 15 (Saturday), 2013
July/August Edition

Omnilore News
is published six times annually. The Editors welcome short feature articles and news stories from members. Your contribution may be submitted any time, but the above date should be met for inclusion in the upcoming issue; otherwise, it may be held for the following issue. Please send submissions to the
Omnilore News
editors (
Newsletter@Omnilore.org
). Your contributions can be in whatever form you are most comfortable in using—as an email attachment in a standard word-processing format, embedded the body of an email, or any other digital form.
Item posted by hh: 04.21.2013
---
Hiking/Walking Group

May 21, 2013: Location To Be Announced

The Hiking/Walking Group usually schedules an excursion for the morning of the 3rd Friday of the month, ending with bring-your-own lunch. Plans are generally posted about a week ahead.
See our Special Interest Groups webpage and its description of our Hiking/Walking Group while we're waiting for plans for their next hike to be posted here.

Contact Steve Miller if you have questions about the hiking/walking group or are willing to lead a monthly walk.

All Omnilore members are always welcome to participate in our monthly excursion. We accommodate all speeds of walkers, so give it a try if the hike appeals to you.
Item posted by hh: 5.18.2013
---
Prospective Member Orientation Session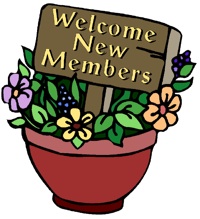 June 27 (Thursday): Room 8, 10 am

August 2 (Friday): Room 7, 10 am
Attend to learn about Omnilore and how to join
Omnilore orientation sessions for prospective new members are held in Room 7 or Room 8 at the Franklin Center. Orientation sessions start at 10:00 a.m., and last 90 minutes to 2 hours depending on questions. Click here to view our two-minute Omnilore highlights video and to learn more about Omnilore membership while you're waiting to attend one of these orientation sessions. Click here to view our current curriculum offerings.
Note that prospective new members who join at these orientation sessions will be eligible to participate in our Fall Study/Discussion Groups (S/DGs) beginning in September.
Most new members join because their friends shared the word of Omnilore with them. We encourage you to invite your friends to join us in our "intellectual pursuits!"

Item posted by hh: 04.14.2013 (revised 04.20.13)

---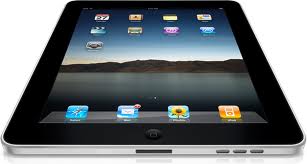 Computer Talks

Thursday, June 27, 2013, Noon – 1pm, Room 7:


iPads and Kindles:
An Interactive Discussion

Presented by Rick Spillane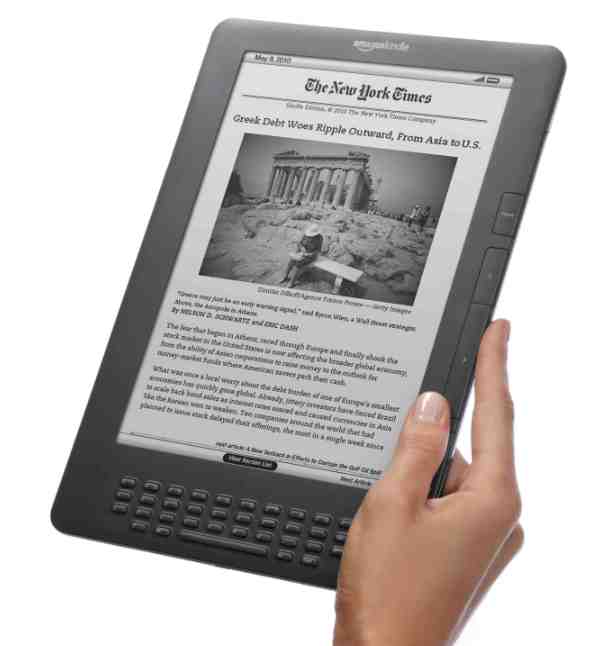 The June Computer Talk by Rick Spillane will focus on the world of iPads and e-books. What are iPads, Apps, Kindles, and e-books? How do you effectively use them. We will look at the iPad versions of email, PowerPoint, other Apps of interest and how to down load e-books from Amazon or your local library. Please bring your iPad or Kindle if you have one or just come and learn how to take advantage of the new technology. You may not know what you are missing. Come and find out.
We anticipate a free flowing exchange of information. Share your favorites Apps for everything from Angry Birds to Maps to Photography.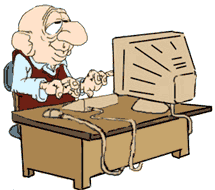 Item posted by hh: 04.30.2013
(rev. 5.2.13)

---
---
Quarterly Forum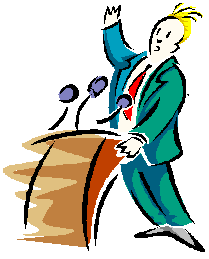 July 31 (Wednesday), 2013


Topic: To Be Announced



When: Wednesday, July 31, 2013

11:30 am: Doors Open, Socializing
Noon: Luncheon served
1:00 pm: Presentation starts

Where: Los Verdes Country Club, 7000 W. Los Verdes Dr., Rancho Palos Verdes.
Drive south on Hawthorne Boulevard past the top of PV, continue about half a mile south of Crest Road, turn right on Los Verdes Drive, go another half mile to the golf course, and park in the furthest parking lot. Enter banquet room via patio on south side of building. (Click Here for map.)
Questions or suggestions?
Call Forum Chair Lori Geittmann: (310) 316-1729.
Item posted by hh: 04.30.2013
---
Coordinator Training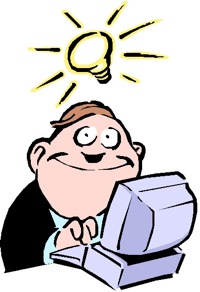 August Date To Be Announced

Coordinator Training is conducted by the Head Coordinator around the beginning of April, August, and December – approximately one month before each academic trimester.

All Coordinators/Co-Coordinators of Omnilore Fall Classes Starting in January: Please attend this training session because guidelines and tips for coordinating SDGs are always being improved. (And, it's your chance to meet Head Coordinator Norman Morris if you haven't already.)

Topics covered include:

Omnilore appreciates those volunteering for these important coordinating positions – Thank You!
Item posted by hh: 04.08.2013


---
Equipment 101:

A/V Training & SDG Folders "FTP Techie" Training

(for SDG Folders maintenance)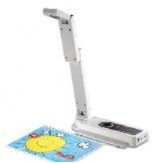 August/September Date TO BE ANNOUNCED

Omniloreans may attend either or both parts of this training, which are being separately scheduled now.


1. EQUIPMENT TRAINING: Room 7, 10:30 am - Noon

Equipment Training, taught by the Omnilore Equipment Managers, provides instruction on set-up, usage, and proper storage of Omnilore's Audio/Visual/computer equipment for all Omnilore members anxious to learn (or get a refresher on) how to use our primary presentation technology – projector and screen, our new desktop presenters

(pictured at right)

for printed material, DVD/video players and speakers, your own or Omnilore's laptop, and our classrooms' wireless internet connection — used individually and in combinations.
2. SDG Folders & "FTP TECHIE" TRAINING: Room 7, 12:30pm - 1:30pm

This training provides demonstration and instruction on the purpose and population of each SDG's "Folder." The SDG Folders

(

http://omnilore.org/members/Curriculum/SDGs

)

reside on the Omnilore website for capture of digital presentations, discussion questions, and other resources created or found by members. Each SDG should have an

"FTP Techie"

capable of uploading these digital artifacts to its SDG Folder, and this instruction will teach those interested the free upload utility

FileZilla

and recommended file-naming conventions for clarity.
CLICK HERE or on the orange "SDG Folders" button at the top of this webpage for more descriptive materials about SDG Folders on this website.
CLICK HERE for more information about FTP'g and a link to self-teaching instructions on downloading, installing, and using our recommended free FTP program,

FileZilla.



NOTE: The links to other webpages in this Equipment Training description all require login to the password-protected part of the Omnilore website. This password changes every Nov. 1 and is printed in the Member Packets every member receives at the October Forum or picks up in Room 7 in November. Members may also request the Omnilore website password by emailing Webmaster@Omnilore.org.
An Equipment Training session is generally scheduled in mid/late April, August, and December – just before the beginning of each academic trimester.