Upcoming Events
Each of Omnilore's extracurricular events occurs 3 to 12 times yearly. The next dates and description for the grayed-out events will be posted as soon as the next offering is scheduled, but you can click on them to read generic descriptions now.
Best Sellers SIG | Computer Talk | Coordinator Training | Equipment Training | Hiking/Walking Group | Newsletter Deadline | Presentations Workshop | Prospective Member Orientation | Quarterly Forum

Members Only–also see Yearly Calendar for future dates for trimesters, Forums, Board meetings, newsletter submissions, and holidays.

The following are arranged chronologically. If you have an upcoming Omnilore event that you think might be appropriately listed here, contact the Omnilore Webmasters (Webmaster@Omnilore.org).
---
Best Sellers Special Interest Group (Omnilore Book Club)

March 10 (Monday), 2014: 11:00 am - 12:30 pm, Room 8
Thieves of Book Row by Travis McDade

The subtitle of the March non-fiction selection,
Thieves of Book Row
by Travis McDade, states:
New York's Most Notorious Rare Book Ring and the Man Who Stopped It
. Written by a curator of rare books at the University of Illinois College of Law, McDade offers insights into a nexus of crime and culture in early 20th century. The book is an engaging cat-and-mouse account of porous libraries, scouts armed with "gall, confidence and oversized coats," complicit salesmen and of G. William Bergquist, the New York Public Library investigator who cracked the gang's most audacious caper: the theft in 1931 of first editions of "The Scarlet Letter," "Moby Dick," and a rare Edgar Allen Poe collection.
The Best Sellers SIG is open to all Omniloreans who are interested in reading and discussing current best sellers, both fiction and non-fiction. As with any Special Interest Group, there is no need to enroll, no need to do a presentation…just be there on the day and time with enthusiasm, prepared to participate.
Visit our Interest Groups webpage to read about the purpose and operation of the Best Sellers SIG, and the book(s) chosen for upcoming months. For suggestions or more information about the Best Sellers SIG, email Best-Sellers@Omnilore.org.
---
Hiking/Walking Group

March 21 (Friday), 2014, 10am:
Location To Be Announced
The Hiking/Walking Group usually schedules an excursion for the morning of the 3rd Friday of the month, ending with bring-your-own lunch. Plans are generally posted about a week ahead.
See our Special Interest Groups webpage and its description of our Hiking/Walking Group while we're waiting for plans for their next hike to be posted here.

All Omnilore members are always welcome to participate in our monthly excursion. We accommodate all speeds of walkers, so give it a try if our next hike appeals to you.
Contact Steve Miller if you have questions about the hiking/walking group or are willing to lead a monthly walk.

Item posted by hh: 1.11..2014
---
Prospective Member Orientation Session
March 24 (Monday): Room 7, 10 am

Attend to learn about Omnilore and how to join
Omnilore orientation sessions for prospective new members are held in Room 7 or Room 8 at the Franklin Center. Orientation sessions start at 10:00 a.m., and last 90 minutes to 2 hours depending on questions. Click here to view our two-minute Omnilore highlights video and to learn more about Omnilore membership while you're waiting to attend one of these orientation sessions. Click here to view our current curriculum offerings.
Note that prospective new members who join at the March orientation session will be eligible, by contacting the coordinator of any non-full Study/Discussion Group (S/DG), to participate in our Summer-trimester 2014 S/DG beginning in May.
Most new members join because their friends shared the word of Omnilore with them. We encourage you to invite your friends to join us in our "intellectual pursuits!"

Item posted by hh: 12.12.2013 (rev. 03.01.14)

---
Computer Talk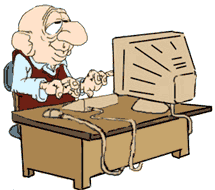 March 27 (Thursday), Noon - 1pm, Room 7

Topic To Be Announced






Computer Talks

are casual noontime presentations devoted to helping Omnilorean improve their computer skills. They are held on the 4th Thursdays of most months, generally excluding July/August and November/December. Read more about Omnilore's

Computer Talks

series on our Computer Talks webpage. Currently, the presentation files from October's Computer Talk ("Google 101") and September's ("Omnilore Scheduling Program") are available via links from the Computer Talks webpage.

Item posted by hh: 3.01.2014

---
Coordinator Training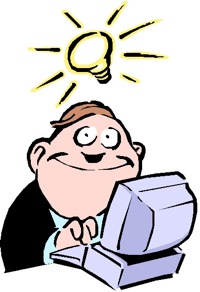 Late March or Early April Date To Be Announced
Coordinator Training is conducted by the Head Coordinator around the beginning of April, August, and December – approximately one month before each academic trimester.

All Coordinators/Co-Coordinators of Omnilore Summer Classes Starting in May: Please attend this training session because guidelines and tips for coordinating SDGs are always being improved. (And, it's your chance to meet the new Head Coordinator if you haven't already.)

Topics covered include:

Omnilore appreciates those volunteering for these important coordinating positions – Thank You!
Item posted by hh: 12.11.2013 (rev. 1.11.14)

---
Omnilore News Article Submission Deadline
April 15 (Tuesday), 2014
May/June Edition

Omnilore News
is published six times annually. The Editors welcome short feature articles and news stories from members. Your contribution may be submitted any time, but the above date should be met for inclusion in the upcoming issue; otherwise, it may be held for the following issue. Please send submissions to the
Omnilore News
editors (
Newsletter@Omnilore.org
). Your contributions can be in whatever form you are most comfortable in using—as an email attachment in a standard word-processing format, embedded the body of an email, or any other digital form.
Item posted by hh: 2.16.2014
---
Equipment 101:

A/V Equipment Training & SDG Folders "FTP Techie" Training

(for SDG Folders maintenance)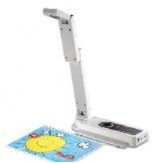 April/May Date To Be Announced

10:30 am – Noon: Equipment Training
Noon – 1 pm: FTP Techie Training

Omniloreans attend either or both parts of this training, which are being separately scheduled now.


1. EQUIPMENT TRAINING: Room 7, 10:30 am - Noon

Equipment Training, taught by the Omnilore Equipment Managers, provides instruction on set-up, usage, and proper storage of Omnilore's Audio/Visual/computer equipment for all Omnilore members anxious to learn (or get a refresher on) how to use our primary presentation technology – projector and screen, our new desktop presenters

(pictured at right)

for printed material, DVD/video players and speakers, your own or Omnilore's laptop, and our classrooms' wireless internet connection — used individually and in combinations.
2. SDG Folders & "FTP TECHIE" TRAINING: Room 7, 12:30pm - 1:30pm

This training provides demonstration and instruction on the purpose and population of each SDG's "Folder." The SDG Folders

(

http://omnilore.org/members/Curriculum/SDGs

)

reside on the Omnilore website for capture of digital presentations, discussion questions, and other resources created or found by members. Each SDG should have an

"FTP Techie"

capable of uploading these digital artifacts to its SDG Folder, and this instruction will teach those interested the free upload utility

FileZilla

and recommended file-naming conventions for clarity.
CLICK HERE or on the orange "SDG Folders" button at the top of this webpage for more descriptive materials about SDG Folders on this website.
CLICK HERE for more information about FTP'g and a link to self-teaching instructions on downloading, installing, and using our recommended free FTP program,

FileZilla.



NOTE: other webpages in this Equipment Training description all require login to the password-protected part of the Omnilore website. This password changes every Nov. 1 and is printed in the Member Packets every member receives at the October Forum or picks up in Room 7 in November. Members may also request the Omnilore website password by emailing Webmaster@Omnilore.org.
An Equipment Training session is generally scheduled in mid/late April, August, and December – just before the beginning of each academic trimester.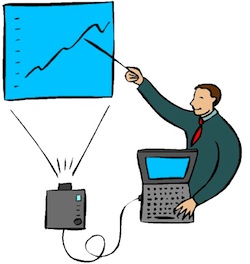 Item posted by hh: 1.04.2014

---
Quarterly Forum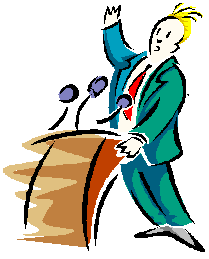 April 30 (Wednesday), 2014

Topic: To Be Announced


When: Wednesday April, 30

, 2014
11:30 am: Doors Open, Socializing
Noon: Luncheon served
1:00 pm: Presentation starts

Where: Los Verdes Country Club, 7000 W. Los Verdes Dr., Rancho Palos Verdes.
Drive south on Hawthorne Boulevard past the top of PV, continue about half a mile south of Crest Road, turn right on Los Verdes Drive, go another half mile to the golf course, and park in the furthest parking lot. Enter banquet room via patio on south side of building. (Click Here for map.)
Menu:
Menu to be announced.





As usual, beverages will be included and a vegetarian plate (chef's choice) is available on request, but must be ordered at time of reservation.

<

Questions or suggestions?
Contact Forum Chair Lori Geittmann: (310) 316-1729.



Item posted by hh: 2.02.2014 (rev. 2.12.14)

---
Presentations Workshop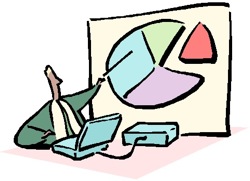 Are you a new member of Omnilore and a little uncertain about what to do about your first Presentation? Perhaps you have been a member of Omnilore for a while and want to polish your Presentation skills. In either case, we have some help for you. You are invited to join Presentations 101: The Workshop. It's all about making our Presentations better and enjoying livelier discussions.

If you can't attend an offering of Presentations 101 and want some help pulling together your presentation, check the list of Presentation Mentors. The list is also posted on the bulletin boards in our classrooms. You will find the names, phone numbers and e-mail addresses of Omnilore members who have volunteered to work with other members on making Presentations. Just give one of them a call or fire off an e-mail to make arrangements for advice and perhaps to make a new friend.

Or, visit our

Training webpage

and click on the "Presentations Training" link at the top to view

Presentations101

charts.




Item posted by hh: 2.02.2014

Omnilore Membership
Benefits | Facts | Fees | Prospective Member Orientation Sessions | Volunteer Opportunities

About OLLI@CSUDH Membership Only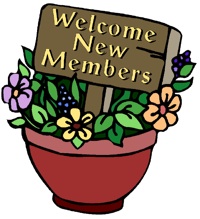 Do you have a mind that's not ready to retire? Did the short video above entice you? Then we are definitely for you!

Omnilore is open to all who seek the intellectual stimulation and challenge of shared inquiry. We have about three hundred participants taking part in the college-level learning experience (without tests or grades!). Our self-directed courses meet twice a month (two-hour sessions) for four months.
Omnilore Membership Benefits:
Members may enroll in multiple Study/Discussion Groups per term.


Members may participate in additional OLLI at CSUDH activities that include Computer Talks meetings, and a Hiking Club.


Forum luncheons are open to OLLI members and their guests. These quarterly luncheons feature a variety of interesting speakers. (Please note: there is an additional fee for the luncheon).


Members receive a bimonthly newsletter that presents a calendar, a member profile, a booklist, and several interesting, informative articles.


Upon joining Omnilore, members receive all the same benefits that come with OLLI at CSUDH membership (see below). These include: a California State University, Dominguez Hills (CSUDH) Student ID; use of the CSUDH university library; a CSUDH student e-mail account; periodic CSUDH Extended Education newsletters, catalogs, and other publications; and other benefits inherent in CSUDH student status.


Members are invited to participate in the OLLI lecture series at CSUDH taught by University faculty each fall and spring.


Members receive notifications and updates on CSUDH campus events including speaker series, department symposia, and cultural events.
Omnilore Membership Facts:
The Omnilore membership year runs from September 1 through August 31. The spring classes start the first week of January, the summer classes begin the first week of May, and the fall classes commence the first week of September.


Omnilore is run by volunteers. A Board of Directors and Standing Committees keep the organization running smoothly. Members propose course offerings.


Members are expected to be active participants in their Study/Discussion Groups (SDGs). Giving a presentation in the courses one takes is a requirement.


Prior to joining, new members are required to attend a New Members Orientation Session (see below). This requirement is necessary in order to fully understand the organization and to receive tips on "How to Succeed as an Omnilore Member."


Prospective members are urged to "sit in" on an Omnilore SDG class before joining the organization. We want to make sure that we are the right "fit" for you!



Omnilore thrives based on the efforts of its membership, all of whom are volunteers. Besides the SDGs themselves and the member volunteers who coordinate each SDG's classroom activities, volunteers are needed to help plan and execute diverse planning and communication activities that keep Omnilore vital, interesting, and exciting. Examples include developing the curriculum, putting together our bimonthly newsletter, maintaining this website, and the Omnilore Board of Directors which oversees everything. Whatever your background, there's probably a place you can help out – both leadership and product-producing positions. See our separate Volunteer Opportunities webpage for more details and how to get involved in making Omnilore go.
Omnilore Membership Fees:
Omnilore annual membership fees are $90.00 per person or $150.00 per couple plus a required $30/person OLLI membership fee, for a total of $120 per person or $210 per couple. This covers membership and full participation in study/discussion groups, club activities and more for the full academic year.

NOTE: The Omnilore membership fee includes all the benefits of OLLI@CSUDH membership (see below).


Omnilore New Members Orientation Sessions
If you want more information about Omnilore membership, please call (310) 370-9522 or email Omnilore's membership chairperson at Membership@Omnilore.Org. Please leave your name and mailing address, so that we may send you our current curriculum and other relevant information.

There are two Omnilore Orientation Sessions each trimester—six sessions in total throughout the year. All sessions are held in our Franklin Center facility. The Sessions typically begin at 10:00 a.m. and last 90 minutes to 2 hours, depending on attendance and questions. There is a break at the midway point when refreshments are served.

UPCOMING SESSIONS

March 24 (Monday), Room 7, 10 am



If you are unavailable on the scheduled date(s) or if you wish further information about membership while waiting for an Orientation session, email Membership@Omnilore.org.

Omnilore Orientation Sessions take place in

Room 7 or Room 8 of our Franklin Center

facility

(850 Inglewood Ave., Redondo Beach)

. For a map of the facility and detailed driving instructions click here.

For more information or to RSVP to an Orientation session, call

310-370-9522

and leave a message, or email Membership@Omnilore.org.



NOTE: Attendance at an Omnilore Orientation
Session is required before joining.



About OLLI at CSUDH Membership Only
When you become a member of Omnilore, you automatically become a member of the Osher Lifelong Learning Institute (OLLI) at California State University Dominguez Hills (CSUDH). However, it is possible to become a member of OLLI at CSUDH without becoming a member of Omnilore.

You'll find the cost and benefits of OLLI-CSUDH outlined on the OLLI at CSUDH Membership Information page. The information on that page includes specific information about becoming an OLLI at CSUDH member ONLY.